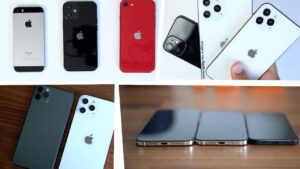 Apple is always taking the lead in smartphone innovation. In the third quarter of 2020, iPhone 11 was number one of the top ten sold phones across the globe. Today, Ming-Chi Kuo leaked information about the upcoming iPhone SE that the Apple community has been anticipating. Kuo is known as one of the most reliable sources of information when it comes to Apple gadgets.
What to Expect From iPhone SE
According to the TF International Securities analyst, the iPhone SE will not be updated until after the first quarter of the coming year. The new phone in the SE series will have a Touch ID feature and a 6.06-inch screen. The iPhone SE 3 will also come with 5G functionality and a dual back camera. While he didn't say anything about the possible location of the Touch ID, he noted that this iPhone will be much cheaper than the other ones.
In line with previous speculations, the case of the iPhone SE 3 will most likely be made from the same material as the iPhone 8 or iPhone XR. The iPhone SE 3 and iPhone SE Plus are allegedly going to be part of Apple's new affordable series. There have been reports that Apple will stop producing its typical high-end phones in the current series right after iPhone 12. They will focus on making more affordable phones after the launch of the last phone in the series.
While Apple is yet to confirm or deny these reports, the increased competition in the market has led to a 20% drop in the demand for smartphone cameras from Apple's supplier, Yujingguang. If Apple decides to release an iPhone 13, it will launch four different models to replace iPhone SE 2 and iPhone 12. In the next few months, Apple will have no choice but to tell us their plans for the future.