Instagram has over one billion monthly active users. Out of this number, 89% comes from people outside the United States and 500 million people upload Instagram stories daily. It is one of the fastest-growing social media platforms in the world and it continues to launch new features to satisfy user needs.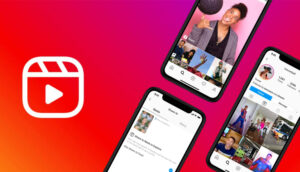 Instagram Adds New Reels and Shop Tabs
Instagram has become a hub for small, medium, and even large scale businesses from across the globe. The company has decided to solidify its hold in the eCommerce sector by adding a shop tab and reels for IG shoppers. They also added a lower functions bar. Part of the announcement was as follows;
"At Instagram, our focus has always been on young people and creators because they're trendsetters. Change is happening quickly right now, including how both of these groups use Instagram and engage with the world. This year, with the pandemic and much of the world sheltering in place, we've seen an explosion in short, entertaining videos on Instagram."
It's not a surprise that Instagram has decided to add the Reels tab. This has been the TikTok trend for a while now and Instagram intends to tap into the trend. By giving Reels more exposure, Instagram intends to increase engagement significantly.
Initially, Instagram released the Reels tabs in India in September. So far, the response in India has been positive hence their decision to add the reels feature on a global scale. While the Instagram Reels are similar to TikTok Reels, some users who have used both say that the TikTok version is far more advanced than the Instagram version.
The shop tabs feature has been in testing since July. Now, there is a more direct option to access and experience the in-app shopping experience.