Do you know your old Android phone or tablet or Mac can turn into the best and dedicated media server!.  Here we will provide you all the knowledge that how can you turn your Android device into a media server.
So let's start with an Introduction:
Plex Media Server
Plex Media allows you to access all your digital library like photos, movies, videos, audio files from any compatible device like a tablet, smartphone, computer, laptop, streaming device, and for that you don't need to transfer or share any file manually.
Plex is free to use, you can download and install plex, but there is a limit, you have to pay and subscribe to enjoy all the features.
What is Plex?
Plex Media Server is a software program that once you install in your laptop or computer you can access all your digital media file from your any compatible devices remotely. You don't need to transfer any file manually from one device to another and hence you can avoid data loss and quality. You can install Plex Media Server software on Android, Windows, Linux, Mac, or any network-attached-storage (NAS). Now having a Plex Media app on your internet attached device you can run all your media files like movies, video files, and audio files photos.
You can allow your friends, family to watch your digital library without copying or transferring the files from device to device. You can access all the data on the run.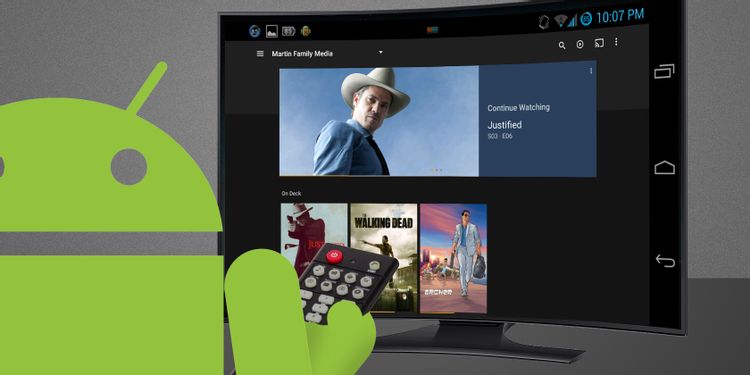 Turn your old Android device into Plex Media Server
We almost everyone have an old Android device in our corner sitting without any use. And at the same time, we are worried about remote access to our stored digital media and streaming media and for that, we are planning to build a media center and started looking for hardware.
But don't worry now your old and unused Android device can turn to your Media Server. You can save time, Space, Electricity and can enjoy your digital storage anywhere any time.
Why use Plex Media Device?
Yes, you read absolutely right, your Android device can be configured to stream your digital library to any compatible device. You may be already enjoying your highly loaded data file with your home network and you must be an awareness of the Android set-top box. Well, this is the same but without buying new hardware you can use the Android device you already own.
How to set up Plex Media Server on your Android device?
It is a little confusing process with Plex on Android devices. There are mainly two options: the first is Client App and another is Server App. To install Plex Media Server App your device must be NVIDIA shield Protected. That is server app can be only installed in NVIDIA shield devices and it is so much hard to find such an Android device or you have to use the build.prob hack so that you can turn off Play Store restrictions. So that you can use Plex Media Server App for Android devices.
If you try to Plex Media Client on your Android phone reveals a Sharing option at its setting. Here you find the option Advertise As a Server, when you allow this option you will find other plex apps started streaming content synced to the device.
It is cleared that Plex media for Android only refers to stream the content from plex and unfortunately, it access data from your Android storage files only and can not be accessed from another Plex client device.
Android has hardware and networking capabilities for serving your digital storage, but you can not access many media server apps.
There is some more Media Server app you can try with Android such as Kodi, and BubbleUPnP.
Kodi: This is also one of the best options you can use to convert your Android device into Plex Media Server.
BubbleUPnP: Allow you to cast with any DLNA/ UPnP devices. Whether it is a smart TV, Gaming console, or streaming device.
Let's have a brief look at Kodi and BubbleUPnP and maybe you will realize the setting up a Plex Media Server on an Android device is waste of time and energy.
Kodi as an Android Media Server
It is so much easy assured option to install Kodi on your Android device and configure it as a Server. Kodi can connect to the server over UPnP once you install the Kondi on Android.
Download and install Kodi  on your preferred Android device
Download Kodi directly from https://play.google.com/store/apps/details?id=org.xbmc.kodi
Once you install the Kodi go to the setting menu.
Find the button Services and click on > UPnP / DLNA
Click on Enable UPnP support to On
Next enable share my libraries option
Now you are ready to access your Kodi Server on one android device. Similarly, you need a second device to access the server. Make sure both devices must be using the same network.
Open App Kodi
Go to the main menu and click on Video> File> Add Video
Another window will open select the option browse.
Find option UPnP device in the menu list
You will find the Kodi device list with IP addresses.
Select Kodi and click on Ok
Now your Kodi Media is all set to use. Every time you can select the option from the menu to stream your media. Similarly, you will find Bubble UPnP is the best option for Android devices to stream your data.
Configuration Details of Plex Media Server APK
| | |
| --- | --- |
| Name | Plex Media Server |
| Size | 98.5 MB |
| Downloads | 90.5K |
| Version | 1.23.4.4805 (smb) |
| Release Date | 2021-07-14 12:50:24 |
| Min Screen | SMALL |
| Supported CPU | arm64-v8a |
| Package ID | com.plexapp.mediaserver.smb |
| SHA1 Signature | F8:DF:D5:67:6C:77:5F:03:C3:4E:D0:06:7B:21:6B:47:E5:4F:29:13 |
| Developer (CN) | "Plex |
| Organization (O) | "Plex |
| Local (L) | Unknown |
| Country (C) | Unknown |
| State/City (ST) | Unknown |
Use your old Mac devise as a custom video streaming service with Plex
This is an Era of Apple Silicon based Macs and the next generation Apple Silicon based Mac OS is on its way to launch soon. Like old Android Devices, Plenty of Intel based computers are left behind without a purpose. So it's better to use it wisely so let's convert it into a streaming service using Plex. It will definitely work like many other streaming devices.
Plex Media Device Hardware
Plex Media Server can run on many devices including Mac OS, Windows, Linux, Android and NAS devices. You should have an external hard disk for your Plex Media device if you using Mac Pro OS or Windows OS. Keep in mind that a laptop can not be a good selection for Plex Media Server, it has its own storage restrictions.
At the same time, it is most important to have your router or Ethernet connection, WIFI may not be the feasible choice for the high speed network.
Organize Media for Plex
It becomes more easy organizing TV shows, Movies, Series, and audio- Video files with Plex Media Device. Plex organizes your media by itself using, description, user rating, releasing years but it needs your small help to recognize what the content is.
Create a folder for each movie, music, news, and TV Program. Whenever you add a movie or any content to the one of folders just title this content like "Movie-Title_Release-Year ". You can also give subtitles for one movie and can create subfolders.
Similarly for TV shows and your Video also create separate folders by name, language, and subfolders for seasons.
Installing Plex Media Server for Mac
The installation process of Plex Media is almost the same for all devices. After finishing the download, install the app by allowing its access to the device. You will find the plex Icon on your devices after successful installation. Log in to the app by providing the correct information in its login form and submit, you will successfully be logged in.
Now go to the setup menu app will guide you with its setup. Create your required folder with an appropriate name, you can rename your folder whenever you want., After finish, your setup Plex itself finds appropriate content like description, media, and more information related to your folders.
You can access your all data at Plex.tv (https://www.plex.tv/) till your Server Computer is on. And it works automatically from anywhere in the world.
Network Setting For Plex
Constant network IP address is so much important for better network and speed. It can be managed at your server site or your router. Maybe settings are varied a little depending on your routers but it is so much simple. Take a constant IP address you set your server to have. Now you should forward port forex. 12345 to the IP of your server.
Go to the Plex Server network setting and find "remote access " now check the box for " Manually Specified Public Port" and ensure that 12345 port and save the changes. Now you should access your media outside the network.
Plex Media server is so much flexible and easy to use with any hardware devices like Computer, Android TV, etc. and on OS like Mac, Windows, Linux, and Android. We can suggest you should go for it at least once. It is available at a very cheap price and you can enjoy your streaming as well as digital storage anywhere any time.