Smartwatch or Healthtracking Device?
It's been almost 2 years there is no gym, no exercise and not even a small walk. Pandemic curses everyone to stay home and stay separated. Houses themselves become workplaces for many people, and in many cases, people lost their job and has nothing to do for the whole day. The only positive thing that happens in this time is, people become more conscious about their fitness and health.
People started doing their workout and fitness routine at their home, but to monitor their hard work and to watch on them there is no other option than the smartwatch. Everyone wants to have their smartwatch and is running to buy one.
Nowadays many smartwatches are available at very low cost, that is it approximately start from the range of 5000 rupees onwards. But selecting the best smartwatch on a budget is still a challenge for many people.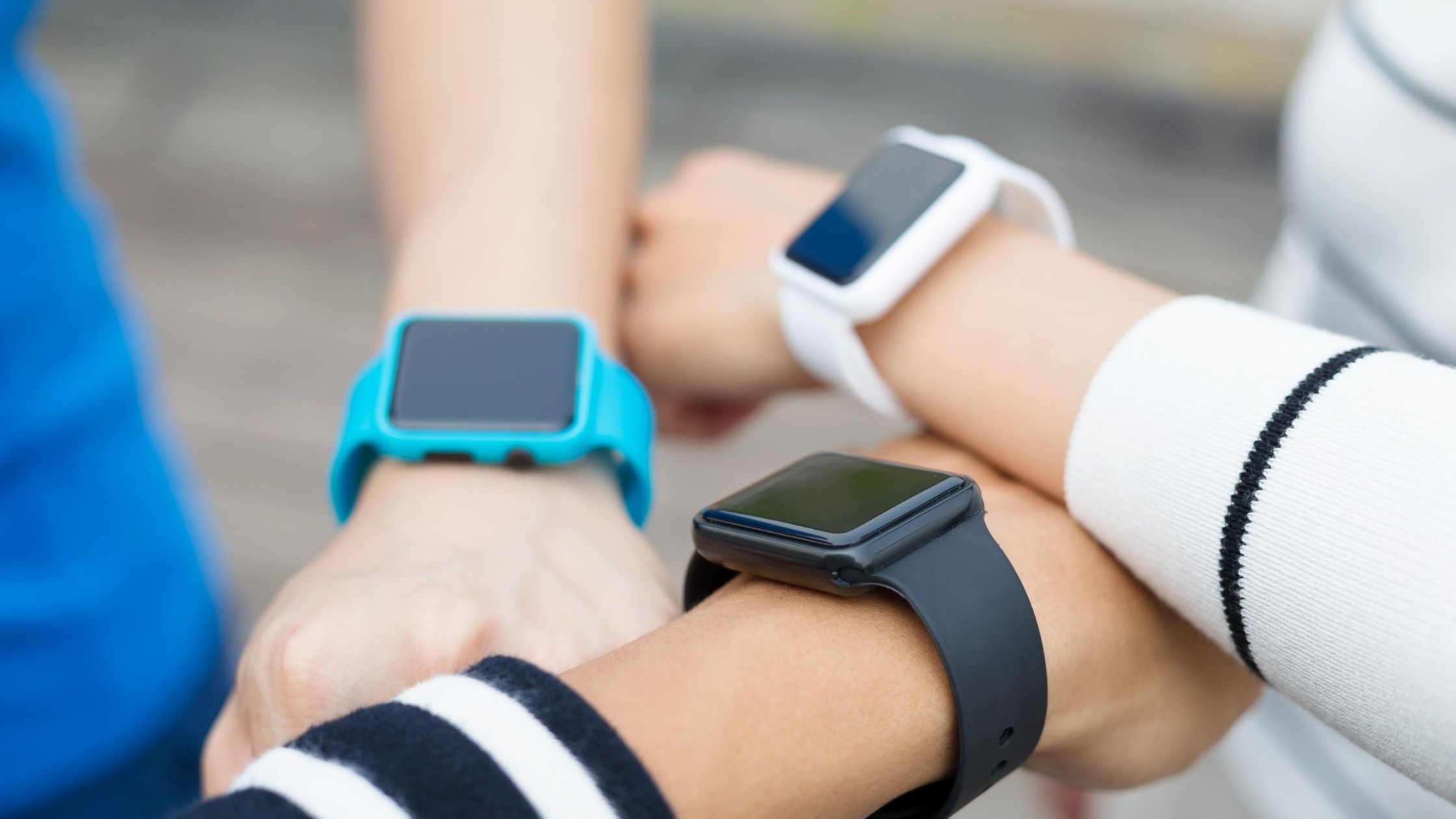 Here we try to cover some best brand smartwatches under 15000 in India available at low cost, with Price, specification, Pros, and Cons
Oppo Watch
OnePlus Watch
Amazfit GTS 2/GTR 2
Huawei Watch GT 2
Fitbit Versa 2
Amazfit T-Rex Pro
Honor magic watch 2
All the wearable smartwatches are available on an AMOLED screen, Internal storage, Sp02 Monitor, Fast charging, and long battery life.
1. Oppo Watch (Rs 14999)
Best smartwatch under 15000 Oppo has developed to date. Having 1 GB Ram and 8GB of internal storage this watch comes with 1.91 inches protected screen with Schott Glass.
Oppo Smartwatch is available at a very low cost in the Indian market, you have to pay just 15000 INR for this robust model.
Specification:
Screen: 1.6 to 1.9 inches
Battery life: 430mAh
Processor: Snapdragon Wear 3100 & Apollo3
Availability: Bluetooth 4.2, WIFI
GPS tracker available
Why Buy:
Water Proof
Small screen
Many features
Why Not Buy:
Poor Battery
OS is limited
Slightly Slow
2. OnePlus Watch (14, 999)
OnePlus is the best brand of smartwatches below 15000, it covers a large area of the market. The reason is it always provides high-quality smartwatches and mobiles. Oneplus smartwatch is the best and unique blend of fitness tracker and smartwatch. Available for just rupees 14,999.
Specification
Screen: Circular, 1.4 inches, AMOLED
RAM: 1 GB
Storage: 4 GB
Operating System: RTOS
GPS tracker available
Why Buy:
Smart display and design
Long Battery
Durable
Why Not buy:
Limited feature
The band is too big
Large for women wrist
3. Amazfit GTS 2/GTR 2 (12,999)
In the range of 15000 INR Amazfit GTS 2/GTR 2, both smartwatch models are the best selection you can do.   These watches have the specific functionality to count your heartbeat while you are doing exercise or just laying down. It can also check your blood-oxygen level, breathing ratio, and BP.
Amazfit GTS 2/GTR 2 are not just the smartwatch but also the perfect fitness tracker device for your budget.
Specification
Display: AMOLED, 1.65 and 1.39 inches, Rectangular, Square shape
Storage: 3 GB
Connectivity: BT, WIFI
OS: RTOS
GPS tracker available
Why Buy:
Offline voice assistant
Fitness tracker
Great display
Why not buy
The health score is approximate
Not easy to handle
4. Huawei Watch GT 2 (14,999)
Huawei Watch GT 2 is the best fitness tracker smartwatch. It has the best health tracking ability such as BP monitors, running, walking, swimming, etc. it looks really trendy when you wear it. Some small integrations are still needed, but the overall functionality is unique. You can save up to 500 songs at a time, you can message, voice assistant, and many impressive features are available.
The best thing is Huawei Watch GT 2 available is just for Rs. 14999 in India. You can order it online or can directly purchase it from the Huawei store.
Specification:
Display: 1.39 OMLED, Circular
Processor: Kirin A
RAM: 2GB
Storage: 4GB
Connectivity: BT, WIFI
Battery: 455mAH
OS: Lite OS
GPS tracker available
Why Buy
Best Fitness Tracker
Looks good
Battery Life is good
Why Not Buy
Cant customize
Does not support third-party app
Maximum features make it slow
5. Fitbit Versa 2 (12,999)
Fitbit Versa 2 is the company's first-ever smartwatch available in the range of rupees 15000. Fitbit Versa 3 is also in the market with its best feature but is slightly costly. Fitbit Versa 2 is highly focused on your health tracking. Similarly, it is not less than your smartphone, you can control your digital home set up, playlist, and calendar notification. However, you will miss the GPS feature in Fitbit Versa2.
Specification:
Display: 1.6/1.9 OMLED, Square
Storage: 4 GB
RAM: 2 GB
Connectivity: BT, Wi-Fi
OS: Fitbit OS
Why Buy:
Waterproof
Heart rate tracking
Easy to handle
Color display
Why not Buy
No GPS
No third party app support
6. Amazfit T-Rex Pro (12,999)
Amazfit T-Rex Pro is the latest version of the T-Rexa best health tracker smartwatch under 15000 INR. The Pro version includes many more advanced options available than the first model. 100 sports mode can track any type of physical activity and give you an accurate count of calories burnt. Amazfit T-Rex can measure your BP, Oxygen level, and heartbeat ratio.
It has the best battery life that you don't need to charge it for at least 8 days. In the Indian Market, it is available just of rupees 12,999 onwards.
Specification:
Display: 1.3 Inch, OMLED, Circular
OS: RTOS
Battery: 390mAH
Why Buy:
Heart rate tracker
Longer battery life
Waterproof
Why Not Buy:
No GPS
Does not support third-party app
7. Honor magic watch 2 (11,999)
Honor magic watch 2 is a health-tracking smartwatch below 15000 that has the ability to track optical heart rate, ambient light, and SPo2. This smartwatch is available for just rupees 11,99 in the Indian market. There are many more upgrades to bring to the model. This watch has no special ability than other same segment smartwatches, rather it has lesser.
Specification:
Display: 1.39/ Circular
OS: Light OS
Connectivity: Bluetooth
RAM: 2GB
Storage: 4 GB
Why Buy:
Great battery
Basic health tracking
Sleek design
Why not buy
No GPS
Attacks dust
Music handling is buggy
Limited non-tracking feature
Some more Fitness tracking watches under 15000 in India
Garmin Forerunner 45
Fossil Venture
Amazfit GTR
Xiaomi Mi Watch Revolve Active
Noise colorfit pro
MI watch Revolve
Amazfit Bip U Pro
Hope this article will be beneficial for you and you can select a perfect watch suitable on your wrist and comes within the budget.